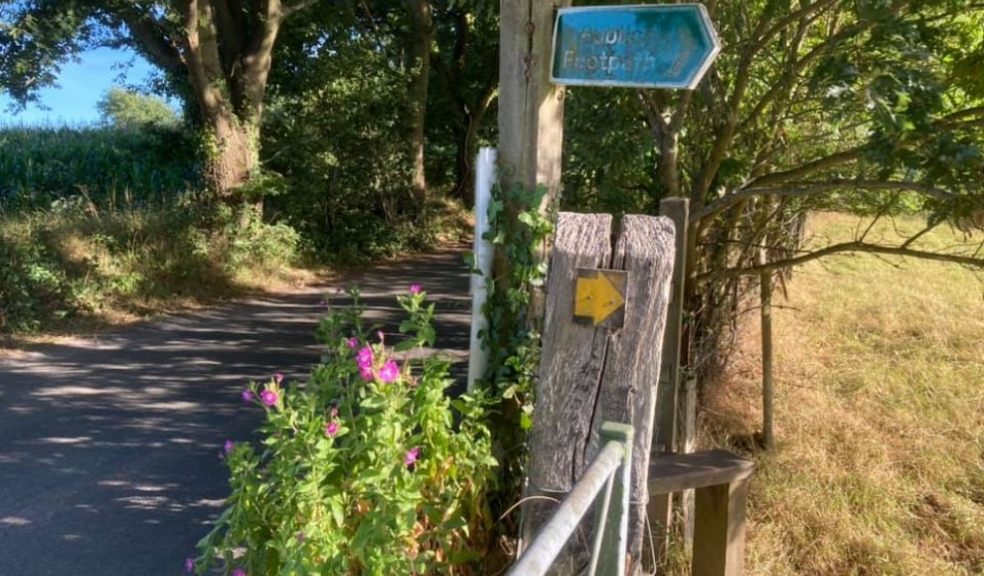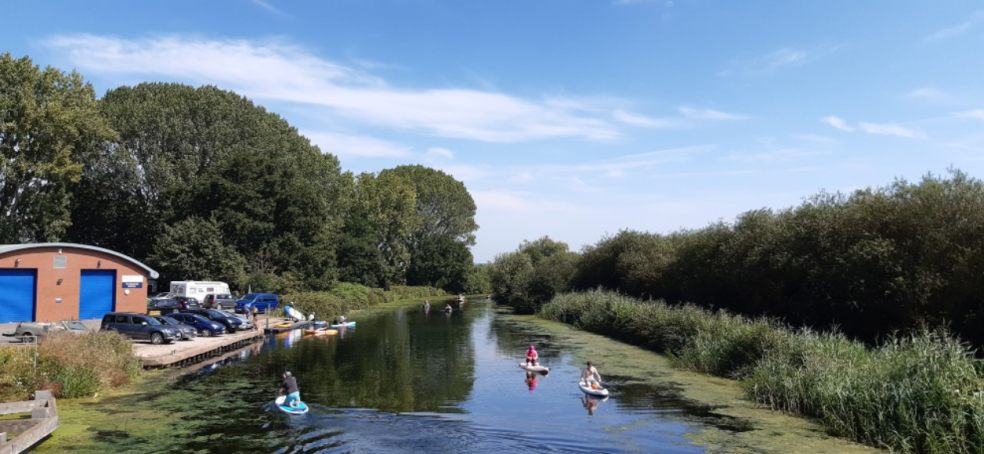 Exeter Dementia Action Alliance (EDAA) is collaborating with Dementia Carer & relentless marathon runner Jo Earlam & Cartoonist Tony Husband on their innovative, wellbeing project for the city.
Their idea of creating a circular route embracing the city has been conceived to mark World Alzheimer's Month in September, initially as a fundraising idea for the Alliance and to reflect its role in the community supporting carers and raising awareness of dementia.
The Alliance's fifth anniversary planned for May was affected by the impact of Coronavirus and lockdown at a time when people sought outdoor exercise looking for new city walking routes away from more populated parks and popular spots.
This prompted multi-marathoner Jo to come up with the idea trying to map a continuous 26.2 mile route around the city, creating what she thinks of as a "circle of somewhere yours" or what will become known as a COSY Route.
As a carer for her husband John, who was diagnosed with dementia three years ago, she is aware of the importance of exercise and getting out in the open, especially for carers and people living with dementia. With that in mind parts of the route provide a COSY spot to take a short stroll or stop for refreshments.
Alliance lead and founder Gina Awad is keen to take on the COSY Route challenge, as a fundraiser for the Alliance during World Alzheimer's Month, September 2020. She will walk the 26.2 miles in sections – as opposed to the whole distance – breaking the route down into eight convenient circular options of between four and 7 miles. Gina and Jo will walk these routes over four days.
The Alliance has set up a GoFundMe page with the aim of raising £2,620 to reflect the distance the overall route covers. Anyone walking the COSY route would be welcome to donate any amount they wish to support the work of the Alliance.
Jo and her friend Jane Hemsworth, a fellow marathon runner from her Sidmouth Club, will further support fundraising by running the entire route on World Alzheimer's Day September 21st.
The individual routes all have their own character, points of interest and history. They are part of the unfolding and growing picture of the city. As a full marathon distance, the COSY route format differs from existing city marathon concepts, by being away from the city centre, avoiding main roads and provide for a run or walk that could be undertaken in solace or small groups.
The route as envisaged by Jo, starts at Countess Wear Swing Bridge, and proceeding in a clockwise direction takes in Exminster, just in neighbouring Teignbridge, Marsh Barton trading estate, Alphington, the edge of St Thomas and Exwick, Stoke Hill, the highest point at 550 feet, Pinhoe, and the city's eastern border fringes with East Devon, Sowton, Clyst St Mary, Clyst St George, back into the city boundary at Topsham and returning alongside the River Exe to the swing bridge.
Cartoonist Tony Husband has created a series of cartoons to reflect the overall concept and individual route sections, for use on the website, and printed material if the idea gains support. BBC Radio Devon's Vic Morgan, photographer and Exminster resident, has also walked and photographed the route for the website and social media to help promote the Alliance's awareness raising role.
Gina, EDAA lead said "we feel this is a project that could become a real asset for the city. However at the heart of this project is our mission to raise dementia awareness and encourage people living with a dementia and their families as well as the community to get out, enjoy nature and create a general sense of wellbeing as well as providing funds to continue our work".
Jo said: "I really enjoyed studying the map initially to work out what 26.2 miles around Exeter might take in, and then route checking individual sections to see what it felt like to run and walk on those footpaths, pavements and roads. It's been fascinating discovering areas around the city I didn't know were there and seeing its fabulous central landmarks from so many different viewpoints always away from the central hustle and bustle.
"Having done so much route preparation as fundraising for the Alliance in September, we decided to look into sharing the detail for others to enjoy, which is something we hope will develop over time."
Karan Bennett, Alliance board member said "As keen walkers we're very excited about the COSY Routes and have already tried a couple! We thought we knew the Exeter locality well but discovered footpaths we didn't know existed, fantastic views and many points of interest".
The Exeter COSY Routes website is www.exetercosyroutes.wordpress.com
Go Fund Me :
https://uk.gofundme.com/f/exeter-dementia-action-alliance-cosy-routes