Honiton gymnasts returned from last weekend's National Acrobatic Gymnastics Finals in Stoke-on-Trent with three bronze medals.
The podium places were achieved by Jessica Treen, Hollie Moulton and Olivia Wotton in International Development Plan 2 (IDP 2) women's groups; Coen Cooke and Oscar Felice in Youth Men's Pairs; and Clark Burnett and Thomas Berry in Grade 4 Men's Pairs.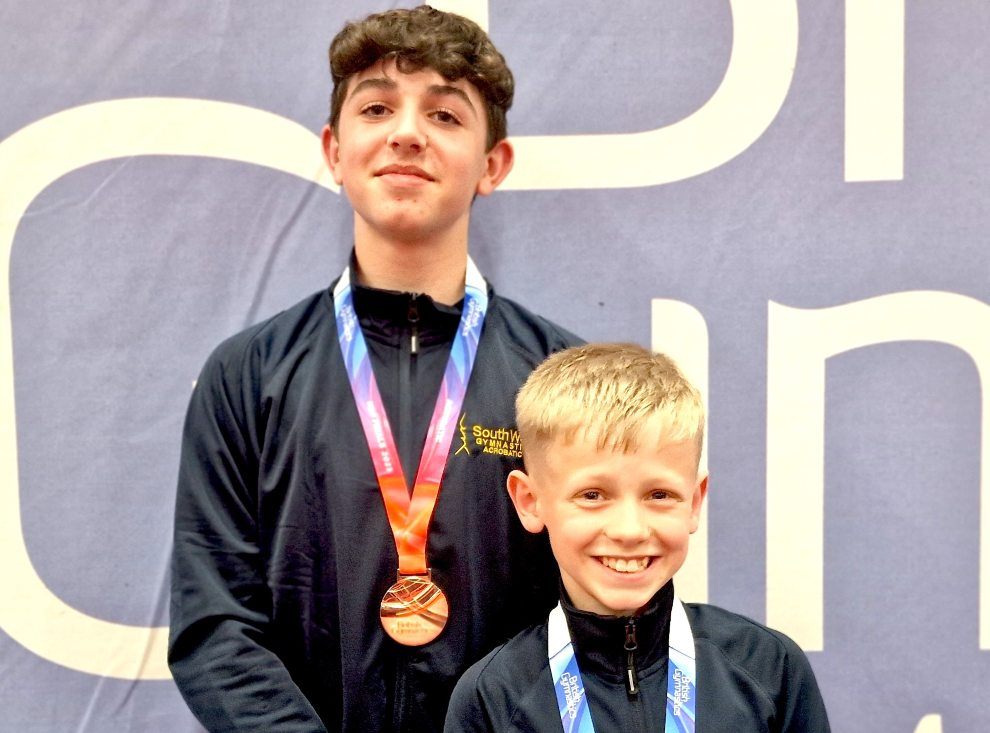 Coen and Oscar with their bronze medals
The national success follows the recent South West Prelims – the most successful qualifiers in Honiton Gymnastics Club's history – where seven partnerships qualified for national finals and many more were selected for inter-regional finals.
In addition to the medal positions, Emma Hay and Daisy Moore finished in 7th in the country in Youth Women's Pairs; Chloe Hutsby and Lottie Daborn came 9th in Grade 3 Women's Pairs; Sophie Sanders, Molly Gibson and Chloe Lawrence were 9th in Grade 3 Women's trio; and Ottilie Donovan and Oliver Clist finished 10th in Grade 3 Mixed Pairs.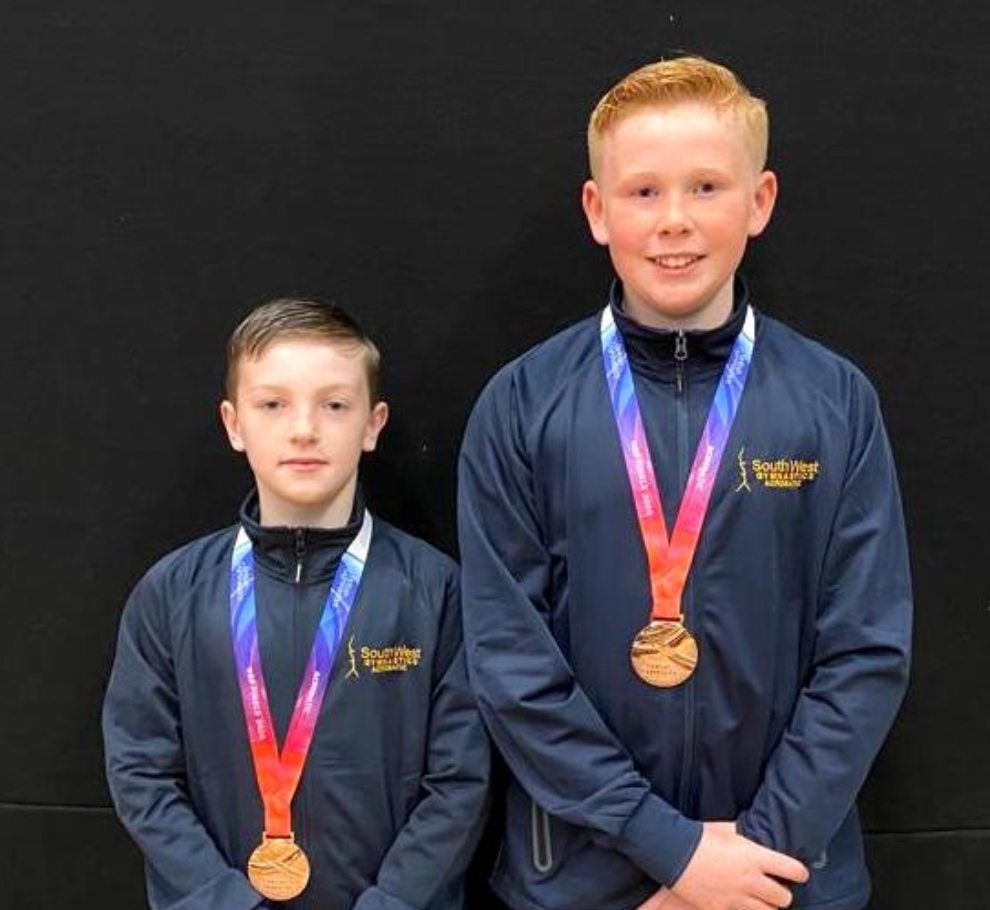 Tom and Clarke – Grade 4 Men's Pair bronze medalists
"It was a great honour to have so many gymnasts selected to represent the South West region at the national finals," said James Reddy, board member and high-performance coach at Honiton Gymnastics Club, "and even more satisfying to come home with such a positive set of results. We're proud of all of the gymnasts who competed this weekend."
Jess, Hollie and Olivia competed two routines that are choreographed to music: a balance routine where the trio build acrobatic pyramids that have handstands on top, and a dynamic routine where Jess is thrown for double somersaults and elements with multiple twists. All the other Honiton partnerships performed their balance and dynamic elements within one 'combined' acrobatic gymnastics routine.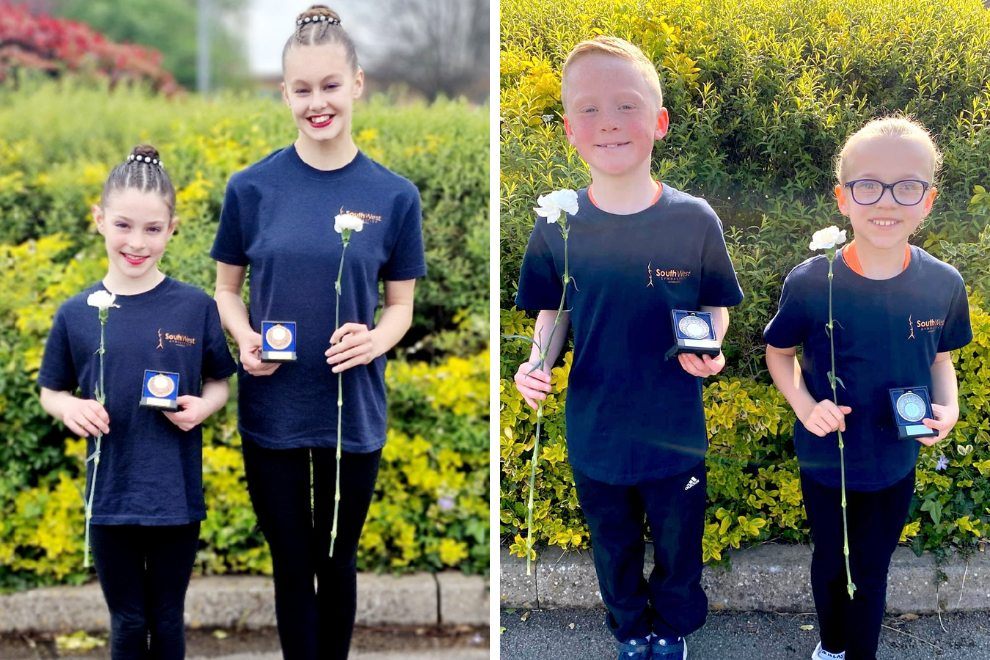 Chloe and Kira – bronze in Grade 4 women's pairs at inter-regiomnal finals & Evie and james – silver at the inter-regional finals
Honiton Gymnastics Club's impressive results come just two weeks after more partnerships from the club represented the South West at the inter-regional acrobatic gymnastics finals in Southampton, which include 'open age' gymnastics partnerships. Grade 1 Mixed Pair Evie Bean and James Berry brought back silver medals from the competition, while Grade 4 Women's Pair Kira Wotton and Chloe Hale returned with bronze.
Other Honiton partnerships who competed at the inter-regional competition were Grade 3 Women's Group Tekka Moffett, Scarlett Furneaux‐Harris and Daisy Harris who came 6th and Grade 2 Women's Group Georgie Wilson, Evelyn Maguire and Eleanor Butler who finished in 8th.