When you say 'Italian wine' to most people, they'll immediately think of everyday Chianti and Pinot Grigio, delightfully bubbly Prosecco, and super expensive, blockbusting reds like Barolo and Amarone. But as tastes of UK consumers have changed over time, people are more likely to choose different wines for their table. Luckily, Italy has plenty of delightful wines to offer.
These days, we want our white wines to be aromatic with bold, fruit-forward flavours. That's why New Zealand Sauvignon Blanc – with its strong aromas of passion fruit – has become a true favourite. As for red wines, we look for richness, structure, and power – qualities that you can find in Spanish Rioja, Argentinean Malbec, and Californian Zinfandel. While Barolo and Amarone have that depth and richness. they're simply too expensive just to relax with of an evening. In terms of price and flavour, both Rioja and Malbec hit the right spot.
But the truth is, Italy has a lot of delicious hidden gems in the same price-range. Today, we're going to share a few tips to help you rediscover Italian wine. We'll introduce some aromatic whites and rich, deep reds, which are certainly worth getting excited about.
We all love the tropical fruitiness of Sauvignon Blanc, and Italian Pinot Grigio may seem too plain in comparison. But if you're open to trying something new, you may be in for a treat. Gewürztraminer, from the Alpine vineyards in Alto-Adige, bursts with notes of lychee, guava and pears. It's made in the German-speaking region in the north-eastern corner of Italy, next to Austria. The secret is that the grapes for this wine are grown in Europe's highest vineyards, sitting as high as 1,000 metres above sea level. Because of the high altitude the nights are very chilly, and grapes develop incredible freshness. Gewürztraminer Paladium goes for £18.81, and can be delivered next day.
Alpine vineyards in Alto Adige
For many, nothing compares to a glass of rich Malbec with a summer barbecue or a steak. But have you considered Chianti Classico DOCG for £14.99? While regular Chianti is known for its earthy cherry flavour, Chianti Classico has more concentrated tastes of raspberry, cherries and cinnamon. The secret is – again – the grapes are grown high in the mountains in the Classico area. The soil there is very austere, which really is a bonus. It may seem strange that the toughest conditions bring out the best qualities of the grapes. Something to think about over a glass of this powerful wine, perhaps?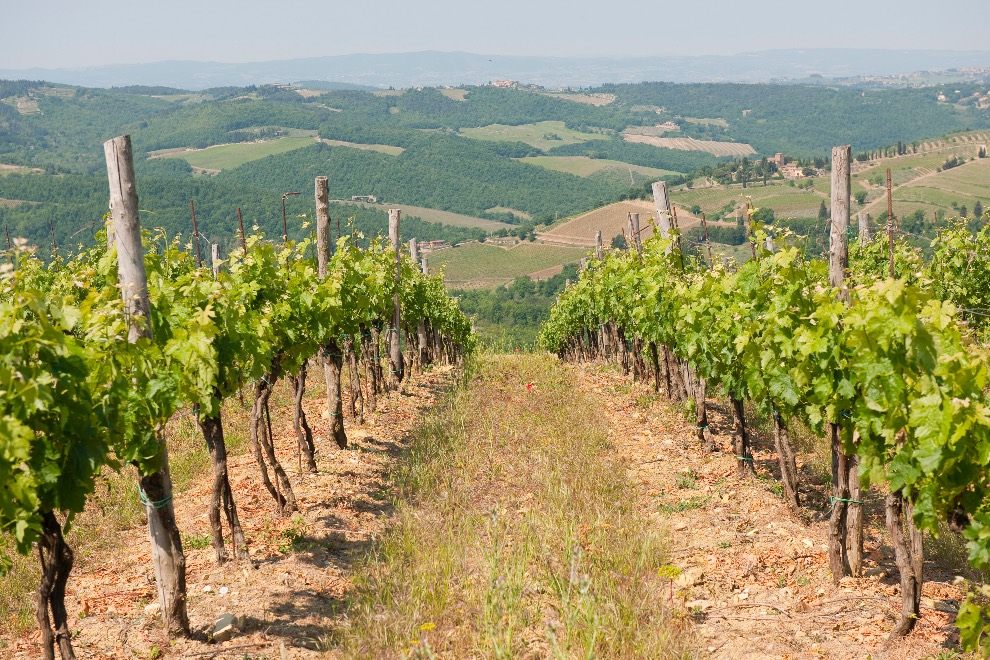 Vineyards in the mountains near Castellina, in the Chianti Classico area
Now, let's look at Sicily. This island off the foot of Italy is where they make delightfully powerful Nero d'Avola. You've probably tried it, but today we'll talk about one of our favourite versions crafted by Salvatore Tamburello, an organic winemaker from the west of the island. He wanted to produce a wine that would stand out. He decided to cut off half of the grape bunches during the growing season, so that the remaining half would get all the valuable nutrients. The result is the most fascinating and powerful Nero d'Avola wine we've ever tried. But don't just take our word for it, it's also won the prestigious Decanter Silver Medal. It retails for £18.19, and is available as long as our stock lasts.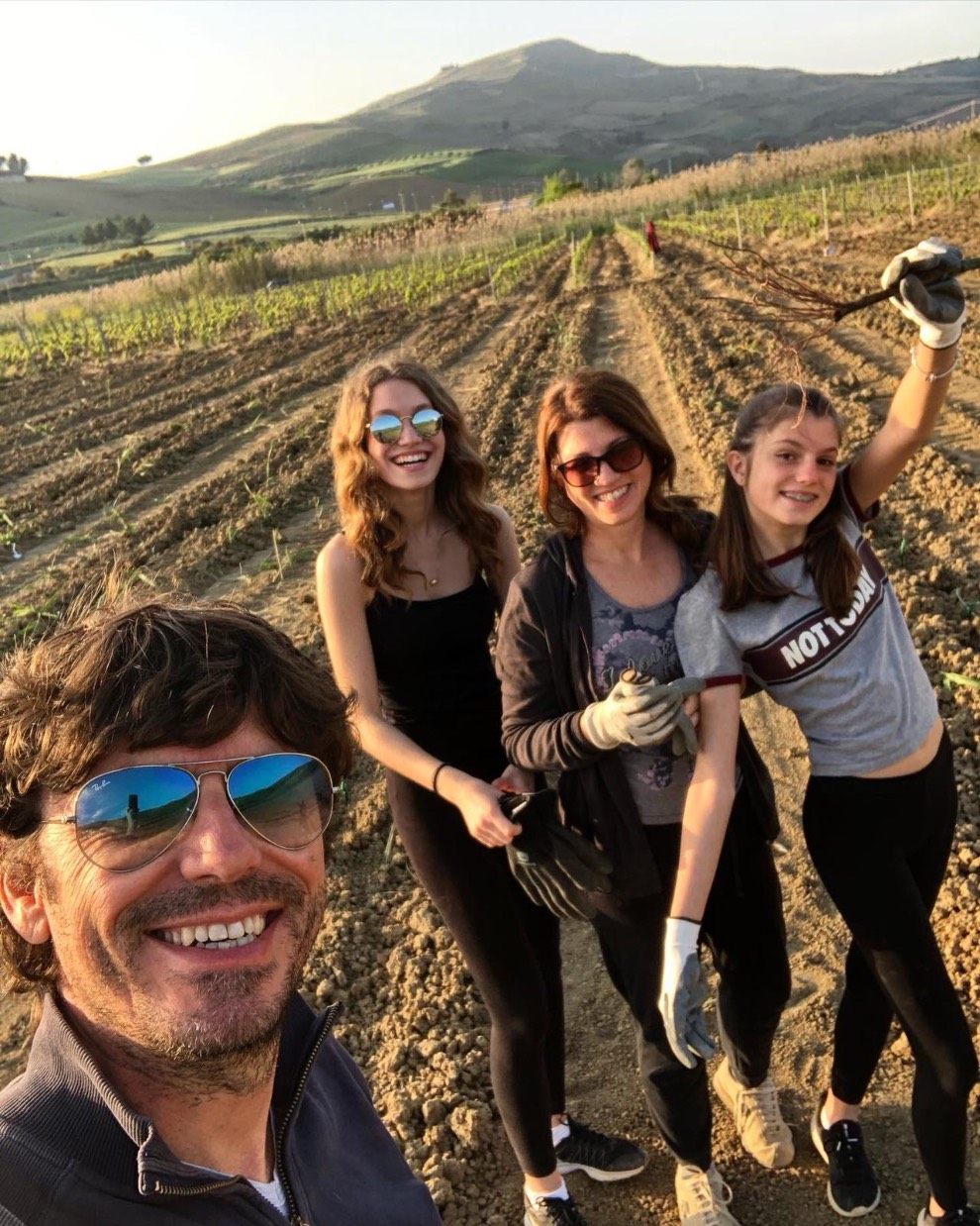 Salvatore Tamburello and his family cultivating their vineyard
Another thing to contemplate is, when we drink wine from our old neighbours Italy and France, it comes with much fewer miles and carbon emissions. A recent study found that importing wines from Europe generates four times less CO2 than shipping it in from New World countries like Australia, New Zealand and South Africa. 
So there you go, just another good reason to try an Italian wine this weekend: it's a greener and more sustainable choice.