Talking to construction firm owners struggling to grow and market themselves effectively the serial entrepreneur decided to help them make things 'easier'.
Name: James Hopkins
Company Name: National Association of Building Contractors
Location: London
Date Launched: November 2016
Facebook: https://www.facebook.com/thenabc
Website: https://nabc.org.uk/
Number of Employees: 8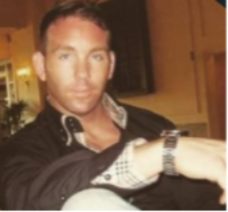 Tell us what your business does:
https://nabc.org.uk/ Is a trade association in the general sense but we are slightly different as we focus on support with growth, there is no one in construction teaching a successful business strategy to the general builder that allows them to expand what they are good at so we help build a successful company and brand at the same time.
We scaled from a home office business to a National Company within 5 years with 8 employees and growing fast.
Where did the idea for your business come from?
The inspiration behind https://nabc.org.uk/ came after I went to a talk given by young entrepreneurs. There was one specific individual that really hit the nail on the head when discussing the construction industry; she said, "Nobody is ever going to talk as passionately about your business as you do."
This led me to believe that by building a business to drive enquires and help growth to these construction firms could really help take them to the next level.
Many people have had negative experiences of spending lots of money on joining trade associations, without the results they expected. My philosophy is simple – give people the tools and support you promise and deliver on them.
How did you know there was a market for it?
150,000, new construction companies are founded worldwide every year. Of those 10% will make it past the first year which would leave us with 135.000 new businesses every year as potential clients to help mentor and grow.
Essentially it came down to understanding how to promote themselves. Every business owner (with the exception of two) I spoke to immediately said that this would be a solution they would not only want but would also pay for.
What were you doing before starting up?
I previously worked in education for over a decade, working in 36 different countries across the world, building brand and business ventures in the respective regions for various educational institutions through the utilisation of various B2B channels.
I also have a web development and marketing agency that has been highly successful running in the background for many years.
Have you always wanted to run your own business?
I have always enjoyed running my own business. I come from a background of entrepreneurs and most of my friends are entrepreneurs. The passion and enthusiasm you get from someone with a great idea is so infectious.
How did you raise the money?
I invested the first £10,000 to build the framework myself and I now have a few private individuals investing into the next stage of growth of the business which includes *BuildSafe*
BuildSafe will become one of the safest ways for a building project to run, we will aim to reduce the risk of ongoing payment disputes between the *Consumer* and *Contractor* by acting as a trusted third-party that collects, holds and only disburses funds when both *Consumer* and *Contractor* are satisfied with each stage being completed as set out in the relevant contract.
What challenges have you faced and how have you overcome them?
What we struggled with in the beginning was when people visited the site cold, they didn't seem to go on the journey we had expected. They weren't registering to build a strategy because they didn't understand what it was.
Sales is also huge so investing in the right people with the right rewards is key.
What was your first big breakthrough?
When the first person paid for the service.
What advice would you give to budding entrepreneurs?
It always takes longer than you expect. Not everything has to be perfect when you launch because your customers will tell you what they need and use. Ask your customers questions and always be prepared to shift how you do things.
Just because you think something will be of interest to a customer, doesn't mean it will be. Listen, listen, listen!
Where do you want to be in five years' time?
My plan has always been to dominate the construction landscape and the rate we are growing will inevitably help us do just that so watch this space.
Find out more how National Association of Building Contractors can help you.